Planning Flights Overseas Doesn't Have To Be Stressful!
Planning flights overseas doesn't have to be stressful!
If you take things one step at a time it is actually really easy to find flights while traveling overseas (but if you don't want to I can certainly plan it for you! Let me take the stress of travel planning off your hands).  I find by taking it one step at a time it makes it very easy to get great deals.
Here is how much I spent:
one way ticket from Paris to Athens  on Aegean Airlines   $87
Athens to Santorini on Blue Star Paros                           $66
flight from Santorini to Athens on Aegean Airlines           $77                                                                                                                                       $230 total
I found my flights on Expedia.com and I was pleased with the prices.  How did I find the flights? I Googled "flights from Paris to Athens" and "flights from Santorini to Athens" and I compared a few fares and found the above prices. Those are reasonable, don't you think?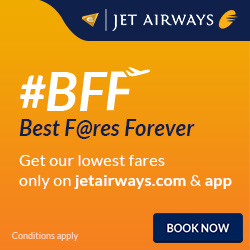 I decided to take a ferry from Athens to Santorini because I wanted to see the beauty of Greece as I was traveling. I had the privilege of taking my time getting to Santorini so the ferry was a great option.
NOTE: If traveling by ferry, pay the extra to have an assigned seat.
I bought my tickets a month in advance. Usually getting your tickets at least a month in advance gives you a better chance of finding a great deal, and $230 for two flights and a ferry ride is very reasonable.
However, many times there are restrictions for checked bags and carry on luggage or fees to print boarding passes so it's imperative you read the fine print so you know what you need to do prior to traveling.
Here were the restrictions for my Aegean flight:
You can carry on board the plane 1 piece of hand baggage, weighing no more than 8 kg and measuring no more than 56cm in length x 45cm in height x  25cm in width. 
The carry-on below fits under your seat, and if you only take a carry-on bag, you will have less stress.
Now that I know the restrictions I can plan accordingly. See? Easy, right? If you know what to expect with your baggage you won't be caught off guard. Make sure to read the fine print so you can be prepared.
NOTE: If you do not check the restrictions for your overseas flights, you may end up having to pay a huge fee upon check-in. 
Do you have any upcoming trips? Have you ever taken a ferry ride or flown internationally?